Zlatan Reveals He Doesn't Believe The Coronavirus Exists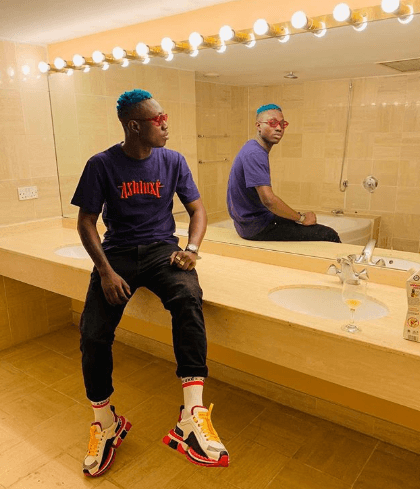 Nigerian sensational singer, Zlatan seems to be one of the thousands of people that thinks the coronavirus is not real.
It's no secret that the Coronavirus pandemic has affected the entire earth affecting both the rich and poor, young and old. Thousands have lost their lives within a short period and many are still being treated while some are on the verge of dying. However, some people have come out to express total disbelief in the pandemic and because of that different conspiracy theories have sprung up.
Zlatan happens to have the same belief and the "Zanku" crooner made this know during an Instagram live session with Nigerian singer and songwriter, Bankulli. Although he wasn't allowed to explain why he believes so, Zlatan appears to be very pained that he had to cancel his show in London due to the pandemic.
See the video below