Davido Reacts As Comedian, Funnybone Shades Him For Helping Cynthia Morgan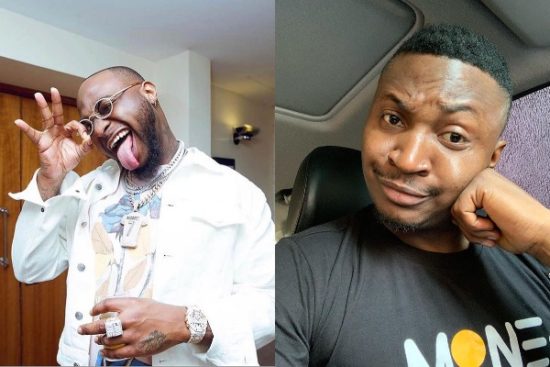 Davido had the perfect response for Nigerian Comedian, Funnybone who threw shade at him for trying to help Cynthia Morgan.
Cynthia Morgan's story of how her career was destroyed by Jude Okoye, her former record label boss got the attention of everyone, and Davido was one of them. Despite the dancehall singer calling him a F@ck boy years ago, Davido extended an olive branch by offering to be on a song with her. Later, both singers announced that their collaboration was already in the works.
However, Funnybone found it strange that no one reached out to her all these years. He then took to his Instagram story to share his opinion about people reaching out to Cynthia Morgan. He wrote: "How come nobody asked after Cynthia Morgan all these years? Even the colleagues she had something with. Suddenly everybody is now shouting Cynthia call me call me, Las las we are all on our own o, God I dey your hand oo. Amen."
Davido responded saying the most important thing is that she has spoken and people are ready to help her get back to her feet. "The most important thing is that she has spoken and people are ready to help and she can be able to rewrite her steps and have another chance! THAT'S ALL THAT MATTERS !! …"