DJ Cuppy Surprises Little Girl With A Huge Gift After Promising To Sponsor Her Education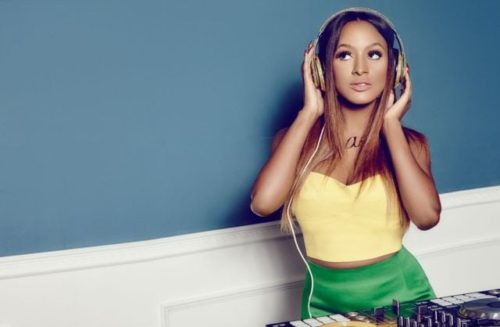 Nigerian producer, DJ Cuppy has surprised the little South African girl she promised to sponsor with a huge gift.
You would recall that a little South African girl caught the attention of the "Gelato" singer on social media after her mom posted a video of her rocking a hairstyle similar to that of Cuppy. Cuppy reacted to the tweet calling her the next generation cuppy and promised to support her education.
"I think we found the next generation Cuppy! ? Tell her parents to get in touch with info@cuppyfoundation.org ?? Would LOVE to support her education"
Cuppy then took to her Twitter page today to reveal that she was able to surprise the little girl with a pink headset to be used to listen to music and for online classes. "After the viral tweet of her BEAUTIFUL PINK-HAIRED daughter, I was able to surprise with @DrMom_Cooks and her princess with a present! ??? Lets continue to inspire the Next Gen!"