"I Lived With Their Cook & Driver Despite Having Many Hit Songs" – May D Shares Terrible Experience With P-Square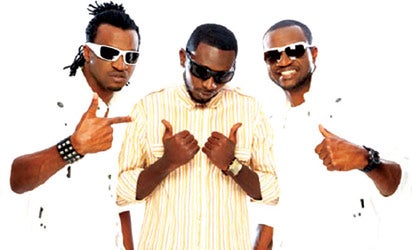 Nigerian singer, May D has also shared his terrible experience with now-defunct music group, P-Square shortly after Cynthia broke the internet with her story.
The singer reacted to her story via his Twitter page where he wrote that the truth will always prevail one way or the other because he is a covenant child. However, after a Twitter user called him out for being the cause of his own fall out with the brothers, May D retorted explaining his own side of the story.
According to him, while he was still with them, he never had a bank account or even billed them for all he did for them. From songwriting to putting his vocals on their "Invasion" album, the "Soundtrack" singer said he was never greedy. May D then threatened to go on his Instagram account to expose more secrets about the music brothers. He added that despite having many hit songs, he still wasn't greedy even though their twin duplex was empty.
When I speak , people think I'm ungrateful, but the truth will always come out one way or the other last last cuz I'm a covenant child!.Fuck u retard! Do you know I was with Psquare since 2008 I never had a bank account!!How can you say greed when I never billed them for anything I have ever done for them in my life! From writing credit and vocal credit on the invasion album … ask them if I was ever greedy! Just let them say it!
For your information I was staying in their boys squatters with their driver and their cook just one room all of us shared a toilet and I had big songs and also the other side of their twin duplex was empty! Now! I slept on brand new television carton used my shirt as cover cloth. Don't ever in your life , say I'm greedy again..
I'm the most reasonable person you can ever meet!!I will stop there for now !!Dont lie that you gave me anything because u gave me nothing! And I never wanted anything from you guys … I just wanted to do my thing and make my money ! Wtf Abu shey make I do live video make I just yann every!!