Nigerian Gay Activist, Bisi Alimi Calls Simi A Disgrace For Promoting Homophobic Violence In Nigeria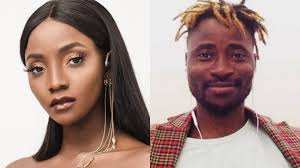 Nigerian Gay Activist, Bisi Alimi has condemned Simi for promoting homophobic violence in Nigeria.
Simi had taken to Twitter to react to the death of an innocent black American man who died in the hands of the American police and she wrote," And we have our own people killing us in the streets and it has become so normal now. It's almost more abhorrent. As fucked as it is, it is one thing for people to be intimidated by and hate you for being different, but how do you not value someone the exact same as you?"
However, Bisi who was the first Nigerian to come out as gay on television slammed her for her hypocrisy. Apparently in an episode of the singer's program "Stoopid Sessions", she had said that homosexuality was not natural. Bisi angered by her previous remark added that she had no right to talk about people hating on others when she herself was promoting homophobic violence.