Moelogo – "ME EP"
Talented singer and songwriter Moelogo delivers the "ME" Ep as promised….
Described by The FADER as an Afropop dream, Moelogo continues his stint of musical success with this new body of work— ME. He draws inspiration from Moelogo has released his eagerly anticipated fourth EP titled 'ME', a perfect blend of Afrobeat, R&B and Palmwine sounds (June 26th 2020).
See Tracklisting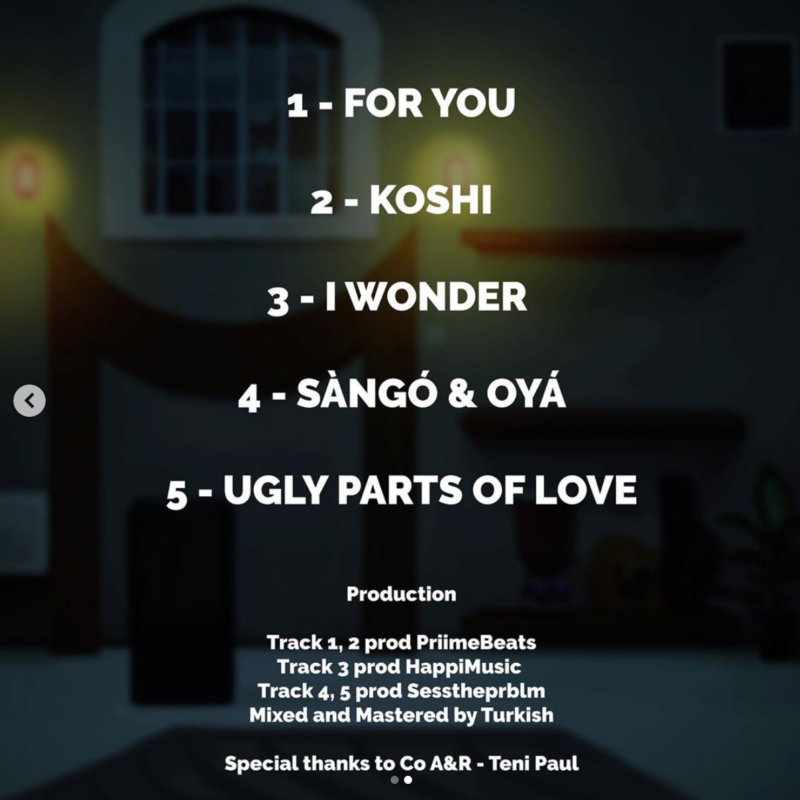 The British-Nigerian singer-songwriter is regarded as one of the most unique and talented artists in the buzzing Afrobeat and the UK music scene. The 5-track EP including up-tempo tracks, such as "For You", "Koshi" and a fusion of R&B sounds in "I Wonder", "Sango & Oya" and the down-tempo piano ballad "Ugly Part of Love", is a masterpiece.
While unveiling this body of work he shared, 'This specific project was not easy putting together, from experiences to production, but I thank everyone involved regardless because it wouldn't be possible without you all. I wanted a change & that change started with ME, no one else. I can't wait for you all to hear my story and relate with me, dance with me, vibe with me and even cry with me. Shoutout to all the producers involved, Shoutout to the gutarist on track 1&2 @opjakes_beardedguitarist & A big shoutout to @duroarts_ for bringing my vision to life'.
Moelogo best describes 'ME' as "feel good music – the kind that you listen to while in any mood and it leaves you feeling better." Versatility at its finest
Listen and Enjoy the body of work below