Davido Brags About Having A Jewelry Collection Worth 767 Million Naira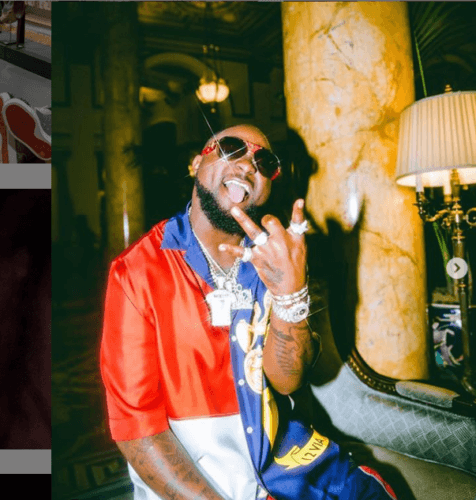 Sensational singer, Davido has bragged about having a jewelry collection worth 767 million naira.
It is public knowledge that Davido has a penchant for purchasing ridiculously expensive jewelry. The "FEM" singer is always spotted with jewelry, from designer glasses, rings to neckpieces, Davido has it all. With his enormous collection, it has been hard to figure how much his expensive collection is worth.
In a recent interview with Beats 99.9 FM where he got to talk about his latest single 'Fem,' and all that he has been up to since the lockdown, he revealed an estimate. When he was asked about his jewelry collections, the singer stated that he actually doesn't wear all his jewelry as most of his friends rock them instead. "I actually don't wear all my jewelry…my friends wear them," he said. Speaking about the worth of his jewelry, he said its about 2 million dollars which is 767million in naira"On a heavy day, I'll be touching like 2M dollars,"he said
Watch the full video below: