C Blvck – Omo Aunty Mi (Prod. by Ajimovoix)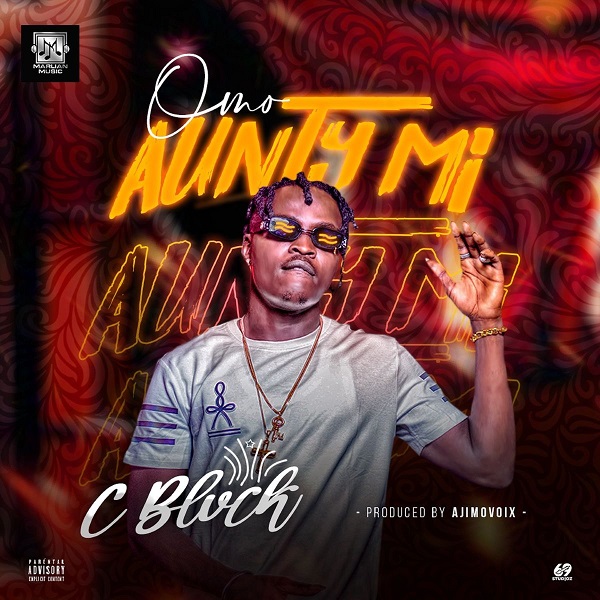 Another Marlian solider, C Blvck returns with a new street banger titled "Omo Aunty Mi".
"Omo Aunty Mi", After a video of C Blvck free styling on a random dance beat goes viral on social media, The Marlian protégé developed this monster hit "Omo Aunty Mi" which goes on to validate his smart creative ability on record, one that notably dwell on catchy coined lingos to produce an engaging connection with the listener instantly.
"Omo Aunty Mi" Produced Ajimovoix is C Blvck's follow up single to 'All The Best', the song that got everyone and their grandparents on their fee
C BLVCK, Pronounced as C Black, is a Nigerian Rapper and Songwriter from Lagos Island, Lagos – Nigeria. He is rapidly gaining a reputation across the Nigerian Music industry for his fierce, energetic and irresistibly flow on wax and live shows and his unique representation of the Marlian Stronghold. He debut under Naira Marley's Marlian Music this year with the monster hit 'Baby Kingsway'.
The lyrical mafia and indigenous street hop artiste talks about guys and most especially girls that doesn't want to work but is all about the fancy lifestyle and wants to Enjoy Life!
Listen and Enjoy the new street anthem that would burst speakers this festive season below