Mr P's Wife, Lola Okoye Reacts As Her Husband & Rudeboy Fail To Celebrate Each Other On Their 39th Birthday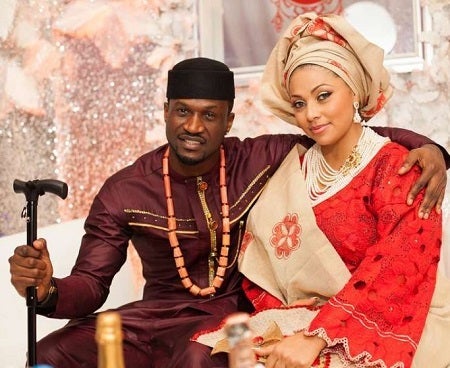 Mr's P wife, Lola Okoye has dropped an interesting message for her husband, Mr P, and his brother, Rudeboy as they mark their 39th birthday today.
The two brothers turned 39 years today and they took to their respective social media pages to celebrate the special day. However, both failed to wish themselves a happy birthday. Reacting to this, Lola took to her social media page to drop a few words for them. Taking to her Instagram page, she wished them a happy birthday and added that they are boun bound by blood whether they like it or not. She also noted that love and respect should be sacrosanct as one gets older.
She wrote: "Hmmm….to the twins @peterpsquare @iamkingrudy whether you like it or not, you are brothers; you are not only brothers, you are TWINS! I wish you both a very happy birthday! Life is short, make the best of it! Respect and Love should be sacrosanct! As we get older we should realize that life is precious and time waits for no one. My 2 cents! More blessings upon both your lives in Jesus Name.?????????????????????? #ejima #ibeji #peterpaul #psquare #bigokoyetwins #birthdaytwins #blessed